Reaching the Impossible Audience
No. 24
Hi everyone,
I am Jianan Qian 钱佳楠, a fiction writer and translator living in St. Louis, U.S.A. Topics that I am concerned about include translation, miscommunication, displacement, belonging, and despair.
When I adopted English as my writing language four years ago, I thought I would enjoy more freedom in expressing my personal thoughts and feelings. But soon afterward, I felt almost helpless to see my voice hijacked: because of my nationality, readers expect my personal narratives to represent all Chinese nationals and Chinese immigrants, and oftentimes they perceive my reflections on the dark side of humanity as critiques of Chinese culture. Now, I am more aware than ever of who my audience is and what impact I hope to achieve with my writing. Then again, readers bring with them different levels of knowledge, life experiences, and presuppositions; misreadings and misunderstandings seem unavoidable and oftentimes irremediable. As a writer, shall I follow my heart and leave the judgment entirely to my readers, or shall I strive to be a better communicator through storytelling?
Recently, I stumbled upon Francesca Cavallo's new children's book, Doctor Li and the Crown-wearing Virus. It amazed me that the story says so much in so few words. More importantly, it speaks to the complexity of the current global crisis. I think the success may have to do with Cavallo having a clear target audience in mind and a specific goal of storytelling: She hopes to keep children informed of what is happening in the world. This makes me wonder if and to what extent our models of storytelling can guide our creations.
In this issue's Rock the Boat, we will discuss the different storytelling models we admire. What measures shall we take to get our message across? Will intentional storytelling harm the beauty of stories?
Jianan
---
MAKE A SPLASH 卧虎藏龙
Best work from our members.

👀 Dream State
In an intimate narrative published in Harper's Magazine, Yi-Ling Liu ponders about the future of the Hong Kong protests, and what it means to be a Hong Konger.
READ

💊China's Role in Global Drug Supply
For the latest episode of Quartz's Because China series, Isabelle Niu and Tony Lin explore how COVID-19 challenges an already vulnerable global pharmaceutical supply chain and makes the world rethink its reliance on China for the ingredients in our drugs.
WATCH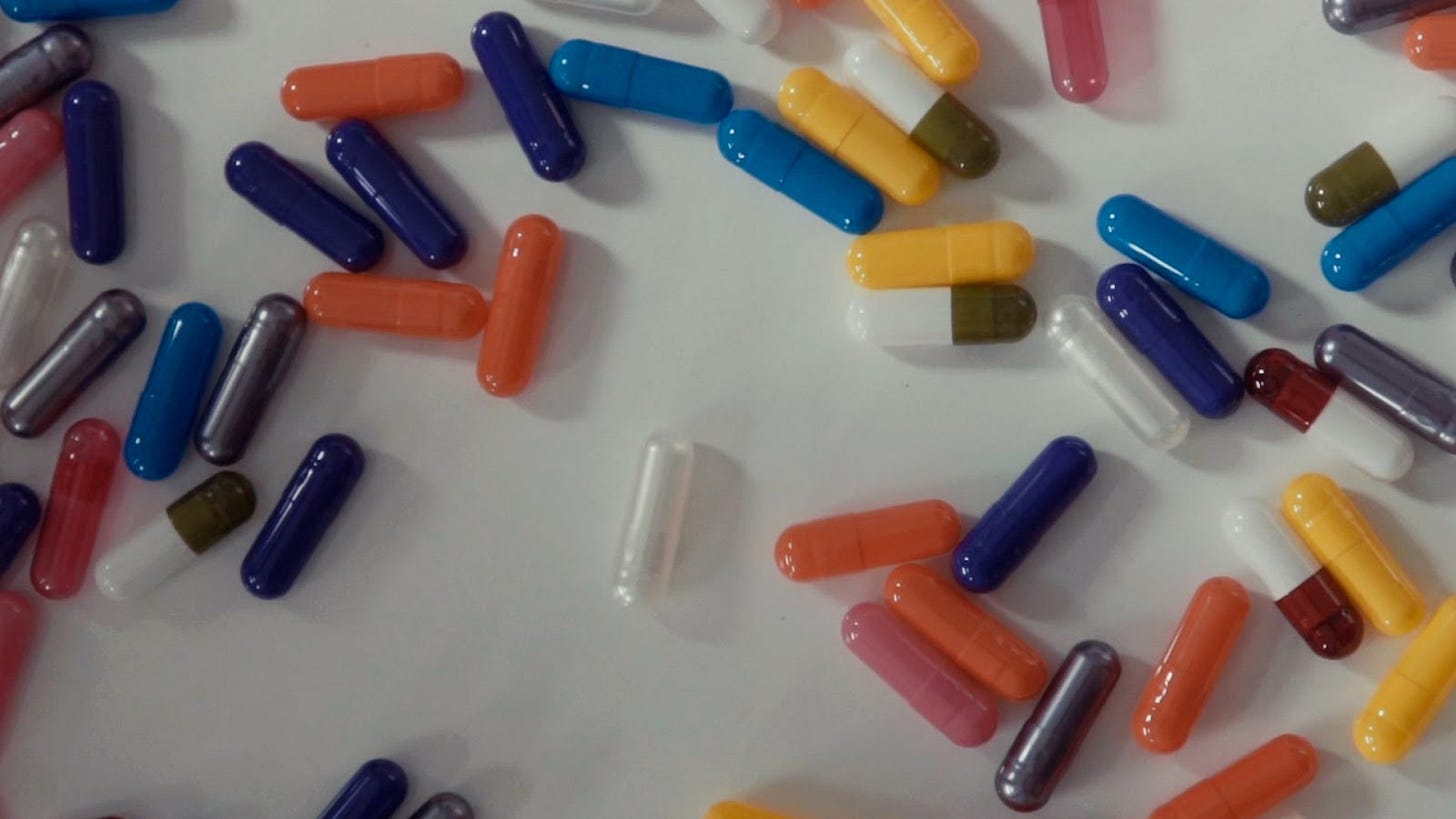 Photo by Quartz

💢Anger Erupts in China
Sixth Tone's Wanqing Zhang reported on the harrowing allegations against a successful businessman of raping his teenage foster daughter over three years, while police turned a blind eye.
READ

🏫Locked out of Class
Many American students in poverty lack access to the basic tools they need for online learning. CNN's Alice Yu produces a video that highlights the inequalities in American education.
WATCH

✍Voicing Shame and Fear
In the interview for The Millions, American novelist Jonathan Franzen talks about his experience during the pandemic, the unsolvable problem of death, the notion of literary salvation, and humanity with Jianan Qian 钱佳楠.
READ

🏅From Niche to the Olympics
Wufei Yu 余物非 reviews John Burgman's new book, High Drama: The Rise, Fall, and Rebirth of Competition Climbing for Outside Online.
READ

🌽A Frantic Harvest in Hubei
Yvaine Ye and her colleague Wang Lianzhang at Six Tone traveled to Hubei after the 67-day lockdown ended. They witnessed a panic-stricken harvest.
READ

🎫 Stuck in Coronavirus Limbo
Shen Lu 沈璐 reports for South China Morning Post on the hard decision Chinese graduates in the U.S. have to make: Stay or leave?
READ

👋Submit your published work in three ways: 1. DM us on Twitter; 2. Post it on the Slack channel #shamelessplugs; 3. Email hello@chinesestorytellers.com
---
ROCK THE BOAT 抛砖引玉
Thoughts from our members and beyond on topics about the media industry, diversity and more.

What particular efforts do you make to connect with your target audience? Do you have a model that you take to tell your story?
Na Zhong, a writer and translator based in New York City, insists on challenging, rather than trusting, her readers:
Recently, I received two pieces of very different feedback on the same story. While one of the literary magazines I submitted to found the sentence structure of the story lacking "variety" and the pacing of the first section problematic. The other editor, on accepting it, said it was "well-placed" and got "more complex and thought-provoking" every time she re-read it.

Whose words shall I believe? My answer is neither. This experience has taught me what I've already known — that fiction writing is extremely subjective, and it's better to be honest with yourself and trust your own sensibility. As for my target audience, I understand that they speak English and have limited knowledge of China and Chinese people. I try to challenge them, the same way great translated literature used to challenge me when I was little. I'll continue to write about things that are relevant to them, but more importantly, I'll write about things that interest me. I believe that this rule is shared by all of you in this community. After all, once our stories are published, there's little we can do besides leaving them to their own fate — competing with the myriad of voices out there.
Yi-LingLiu, a nonfiction writer based in Beijing, shares her model of storytelling:
The model of storytelling I've chosen to pursue is long-form, narrative-riven, solutions-driven journalism. If I can, I always aspire to fuse deeply reported, empathetic and human stories with rigorous analysis of systemic social problems.

The model really boils down to that —stories and problems. An example of a story? The journey of a closeted police officer becoming the CEO of a dating app for gay people. An example of a problem? The obstacles faced by China's LGBT movement (i.e. discrimination in the workplace, censorship in the media, deep-seated familial stigmas.) On their own, the story and the problem are individually interesting. But when woven together in the right way, they can foster a deeper understanding, change a community's conversation and challenge the status quo. I'm particularly inspired by the New Yorker writer Sarah Stillman, whose work really embodies this kind of storytelling. A good example would be her piece from nine years ago about the invisible army of workers on Afghanistan military bases.
Visual artist and multimedia storyteller Mengwen Cao illustrates her approach to creation through a doodle:

Tracy Wen Liu, a freelance writer based in Austin, Texas, stresses the importance of telling stories through details:
I have been swamped with hundreds of pieces about COVID-19 published daily, but what makes a story stay in my mind are the compelling details. In a recent article published in Renwu Magazine, I read about doctors in China distributing balloons to ICU patients. Being able to blow up balloons indicates the patient's health condition, and those colorful balloons bring more liveliness to the ward. That's really a smart way to begin a story, I thought to myself.

Instead of trying to deliver a specific message to my audience, I would rather give organic details like the balloons in my writing. That way, my readers will form their own opinions, not be enforced on a lesson.
🤔Tag @CNstorytellers on Twitter to keep the conversation going.
---
RAISE A GLASS 拍个马屁
We recognize our members' professional achievements (and flatter them).
👍 Dayu Zhang 张大禹 won the 2nd prize under the short video category in the #WPPH2020 World Press Photo Contest and Digital Storytelling Contest.

🎥 Quartz's China-focused video series, Because China — produced by Isabelle Niu and Tony Lin — has been nominated for a Webby Award. Cast a vote for them!

📚In an L.A. public library Zoom event, "Documenting Disasters: Perils of Truth and Information," Jin Ding 丁进 shares her first-hand experience in covering the pandemic as one of the four panelists.

🍷Isabelle Niu has been promoted to senior video journalist at Quartz.
🥂 Tell us what makes you proud via email, Slack or Twitter.
---
MAKE SOME DOUGH 肥水入田
Jobs, gigs, grants, fellowships, etc.
Rest of World is offering reporting fellowships to recent graduates of professional journalism programs. APPLY
The five-week nonfiction residency in fall 2020 with Logan Nonfiction Program is now open for applications. APPLY
Alibaba's corporate news site, Alizila.com, is looking for a Social Media Editor based in Hong Kong. APPLY
The Economic Hardship Reporting Project is looking to fund nonfiction stories related to inequality and unfairness in America. SUBMIT
Indie Online Magazine Warscapes is looking for short videos reflecting people's views and feelings of the pandemic. SUBMIT
👀 Find more on the #opportunities channel on Slack.
---
Writer: Jianan Qian; Editor: Shen Lu; Copy Editor: Isabelle Niu
Chinese Storytellers is a community that empowers Chinese non-fiction content creators. Follow us @CNStorytellers. Questions? Suggestions? Comments? Tell us.